As configured CA$3,497.97
EXTREME PC MICROSOFT FLIGHT SIM 2020 | X-Plane 12 | DCS | HP Reverb G2 | VARIO AERO VR READY



In a pivotal moment for the flight simmers everywhere, Microsoft Flight Simulator is giving aspiring pilots the chance to take flight for the first time on PC at home.
From light planes to wide-body jets, you'll test your piloting skills against the challenges of real-time weather including accurate wind speed and direction, temperature, humidity, rain, and lightning – all in a dynamic and living world. With the power of satellite data from Bing Maps and cloud-based AI using Azure, you'll travel the entire planet in amazing detail with over 37 thousand airports, 2 million cities, 1.5 billion buildings, real mountain ranges, roads, trees, rivers, animals, traffic, and more. Simmers on the PC version, will have the most authentic and realistic flight simulator experince ever created and available.








Optimized to harness the power personal computer Microsoft Flight Simulator brings realism, accuracy, and authenticity of flying. Even if you're a new pilot, you can jump right in to experience the thrill of flight. Microsoft Flight Simulator adds new features to make the experience highly accessible:
Discovery Flights: Newcomers can easily enter the world of Microsoft Flight Simulator and experience some of the most impressive wonders of our planet, including awe-inspiring locations like the Great Pyramid of Giza and Mount Everest, or vibrant cities like Naples and Rio de Janeiro. Start in the air and off you go.










World Exploration Improvements: Many users love to explore the planet in Microsoft Flight Simulator, and we've further enhanced that experience. The world map now features satellite imagery, map labels, and main Point of Interest (POI) names to make exploring the world (and even finding your house) as easy as possible. We extended this capability into the flight experience itself and users can now activate the POI labels during a flight, so they can get a sense for the spatial relationships between cities, mountains, and other landmarks.








Flight Training: We significantly improved our flight training to ensure a smoother learning curve and make them more snack-sized and by adding a new performance evaluation system. We now have 22 training flights that teach users the fundamentals of flying starting with basic handling, to landing and takeoff, VFR navigation and learning how to fly an airliner like the Airbus 320neo. We also added more contextual voiceovers to help explain elements and provide feedback.








Flight Assistance: We are introducing an extremely useful new tool called the Flight Assistant that provides AI help during flight:       
You can select nearby POIs or airports and set them as your destination to get direction.
You can use it to let the AI auto land your plane.
You can use it for auto-trimming and anti-stall.








Land Anywhere: In most flight simulators, take off and landing at an airport can be complex and intimidating for newcomers. 71% of our planet is water, so we added water landing options. We revamped several of our planes and incorporated optional floaters, skis and a "large tires" feature so you can land almost anywhere.
Microsoft Flight Simulator is the most accessible entry to date with the addition of Screen Narrator and new features such as Discovery Flights, all new scored training flights, enhanced landing gear and more so new pilots can jump right into experiencing the thrill of flight!



Extreme PC | The Extreme Machine for Your Digital Worlds.
With thousands more possible configurations than our competitors, we offer you the tools to be creative and design your dream system exactly how you envision it.
FREEDOM | INTELLIGENTLY DESIGNED

Our configurator design provides you with the ultimate freedom in choosing which components you want in your system. 

Start at the top of the configurator selecting your core system components, select how much cooling and storage you'd like, add some accessories if needed, and click add to cart! It's that easy!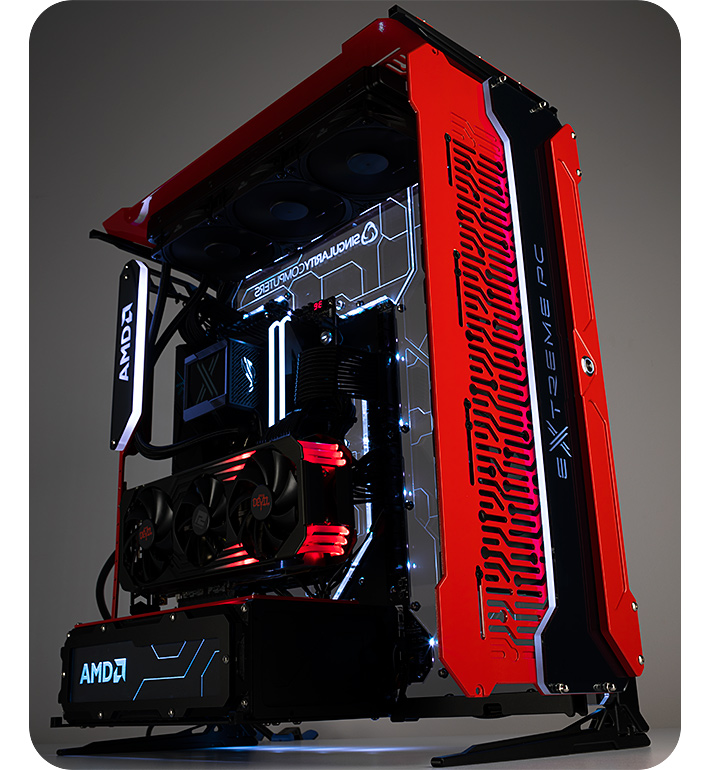 CONFIGURE | CREATE YOUR DREAM MACHINE
Utilizing the latest developement techonolgy from Adobe, we have created the worlds best system integration configurator to allow you to customize your dream machine from the ground up. With millions of possible configurations and hundreds of different components to choose from - we provide a simple, easy to use platform to design and purchase the system that suits your needs perfectly.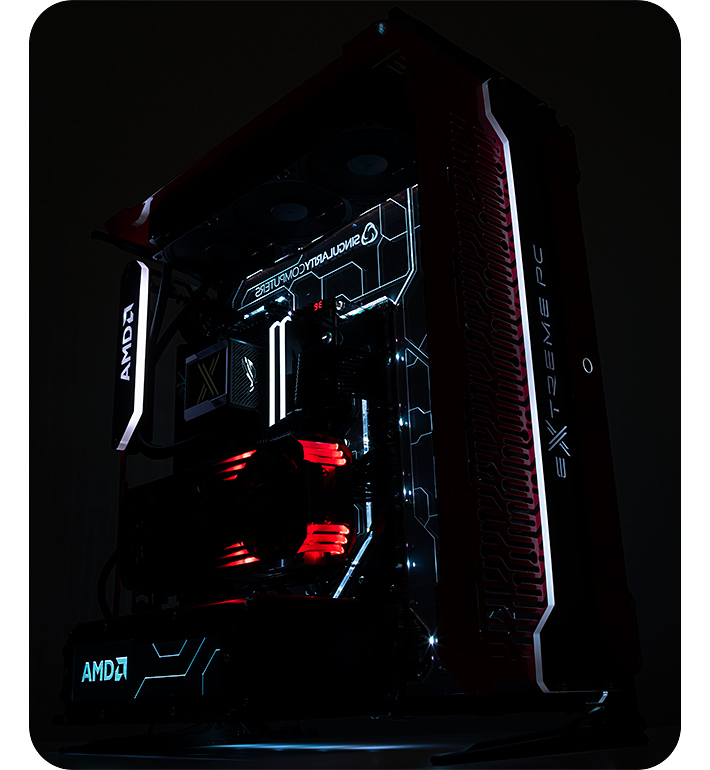 VARIETY | COMPONENT SELECTION

We only offer the highest performing and most reliable components on the market. You won't find cheap, off brand components in our configurator! Build your dream machine around quality components from brands like ASUS, EVGA, MSI and many others.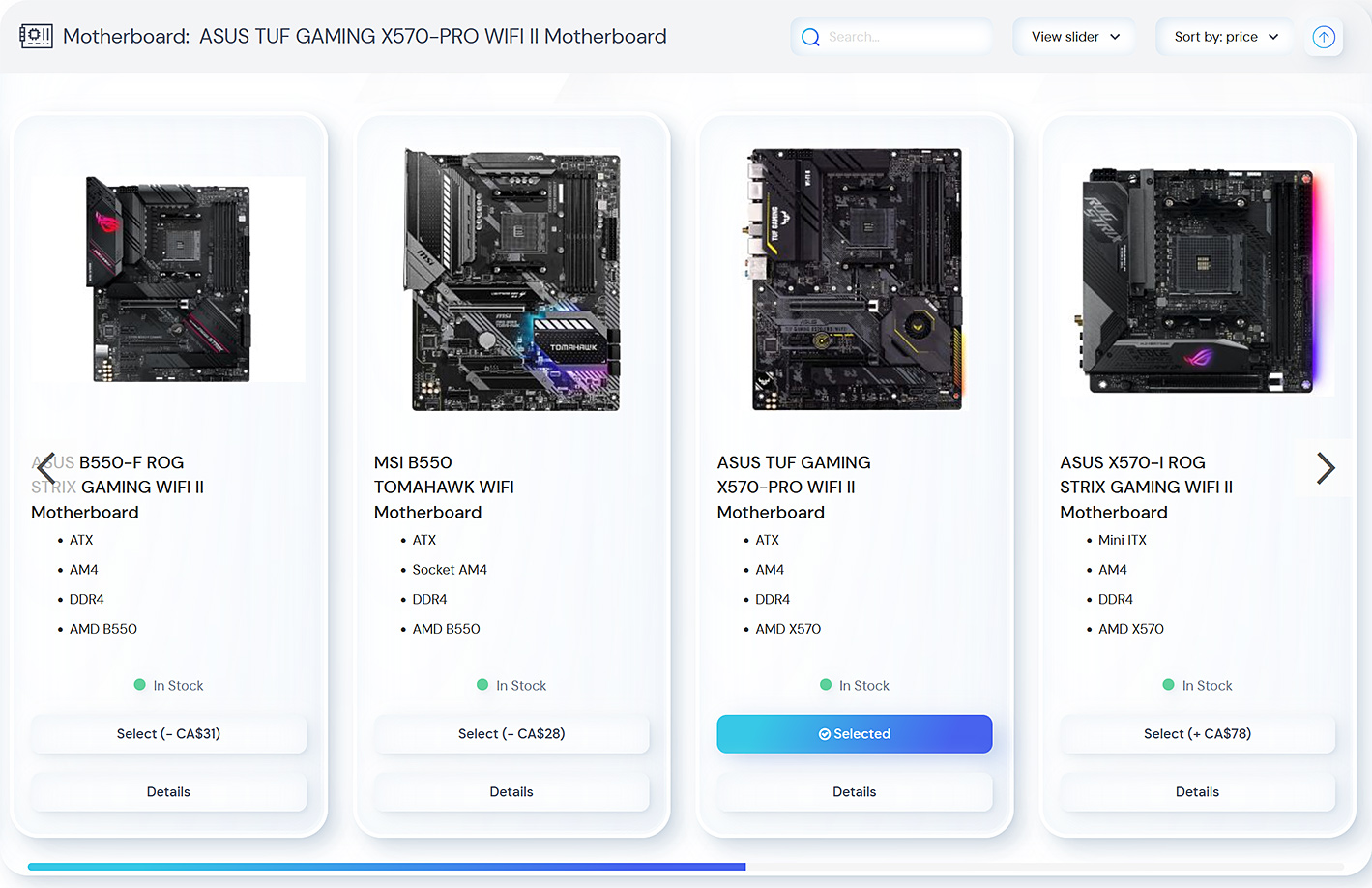 VISUALIZE | CHOOSE YOUR VIEW
Our configurator can be viewed in two distinct ways, List View, and Slider View. Simply select your preferred view in each category and browse our massive catalog of components! You can also search within each catigory for a component name, brand, or attribute like socket or capacity!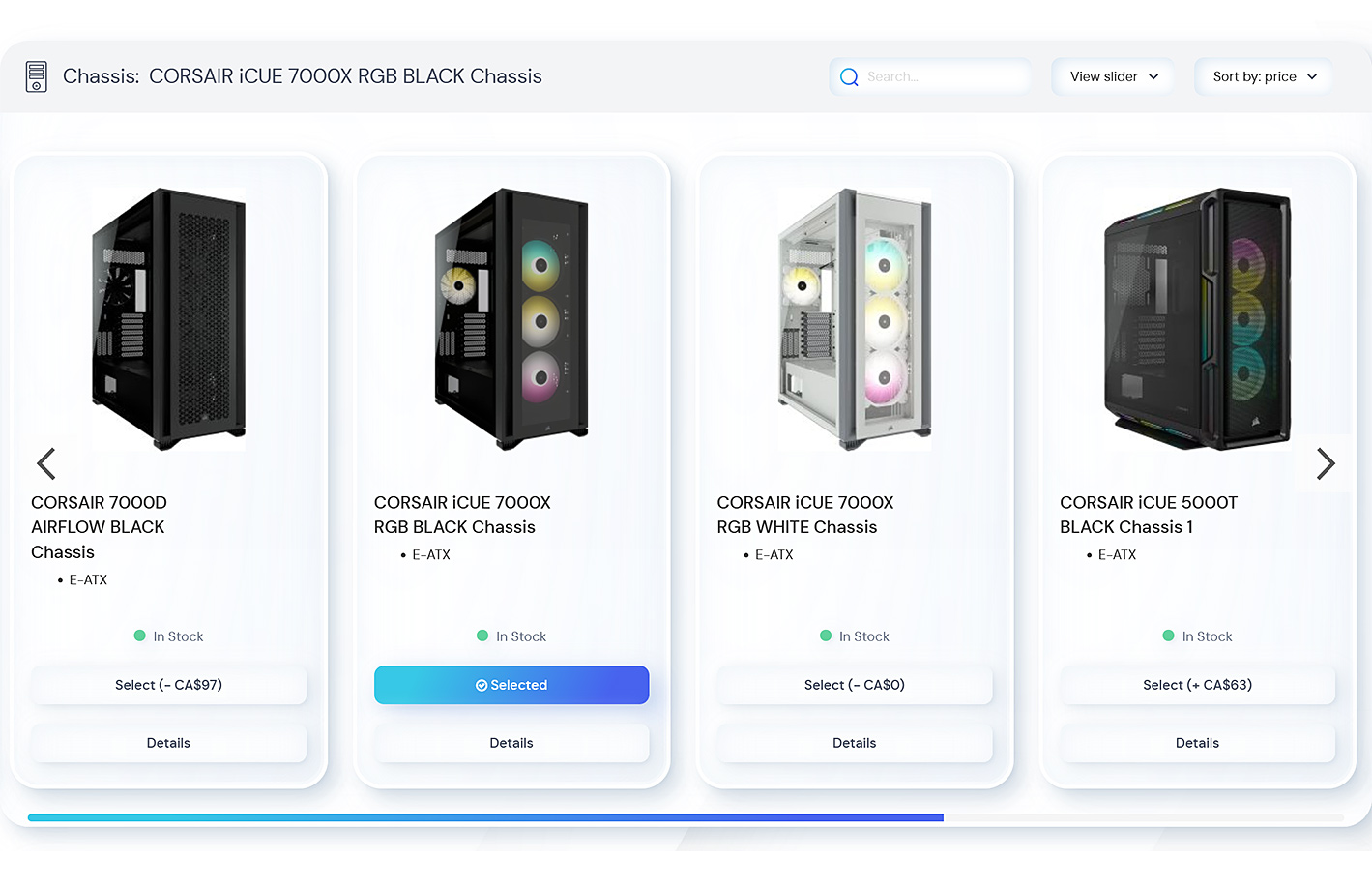 QUALITY | MEASURED PERFORMANCE

We put all of our systems through rigorous stress and thermal testing using our proprietary benchmarking suite. Before our systems ship, each one is tested thoroughly to ensure reliability for years to come.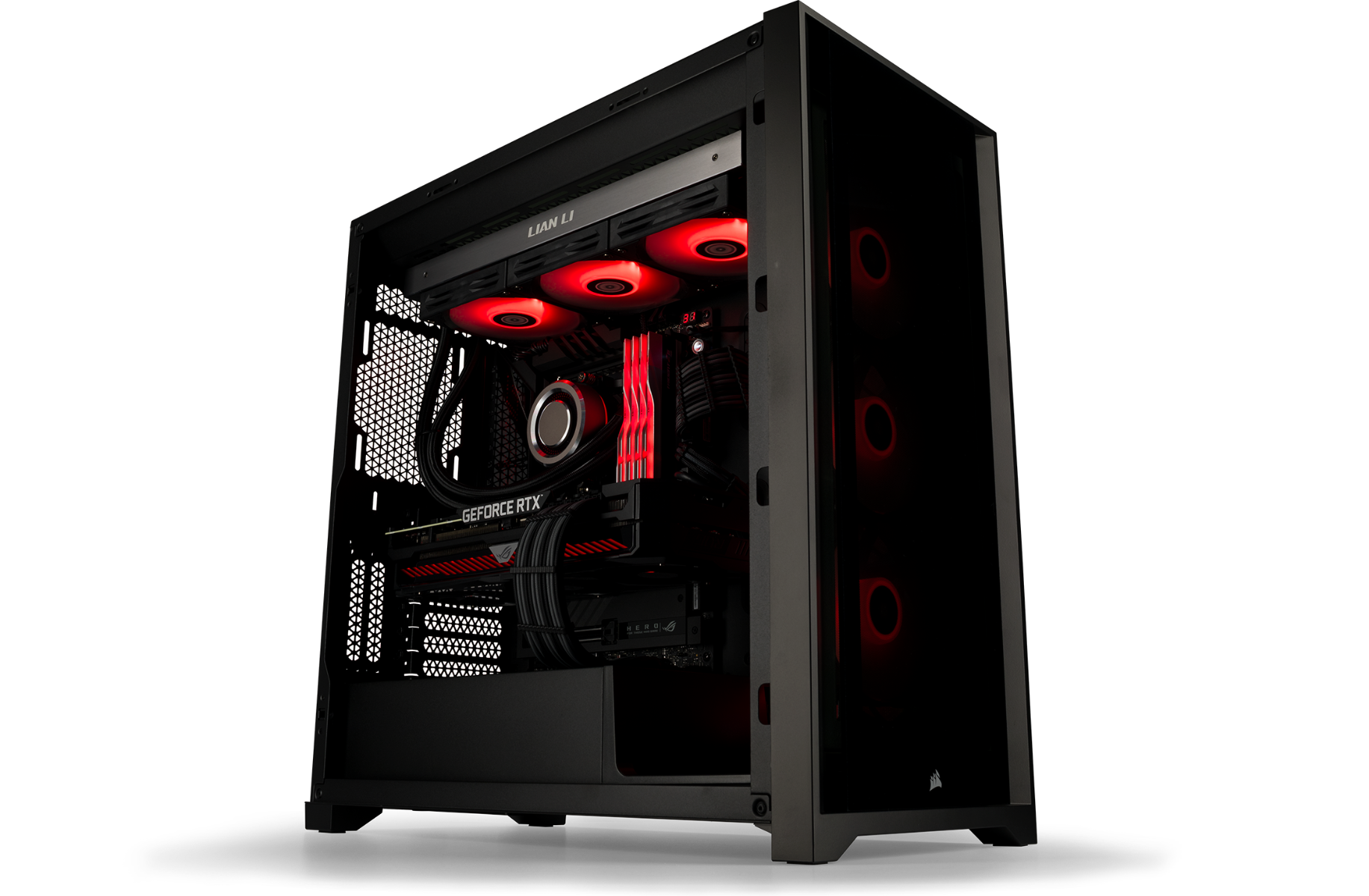 ASSEMBLED BY GAMERS, FOR GAMERS

Here at Extreme PC our employees are gamers just like you. We understand that things like fast delivery, benchmark smashing performance, stunning aesthetics, and friendly customer support are most important to keep you in the game and performing your best!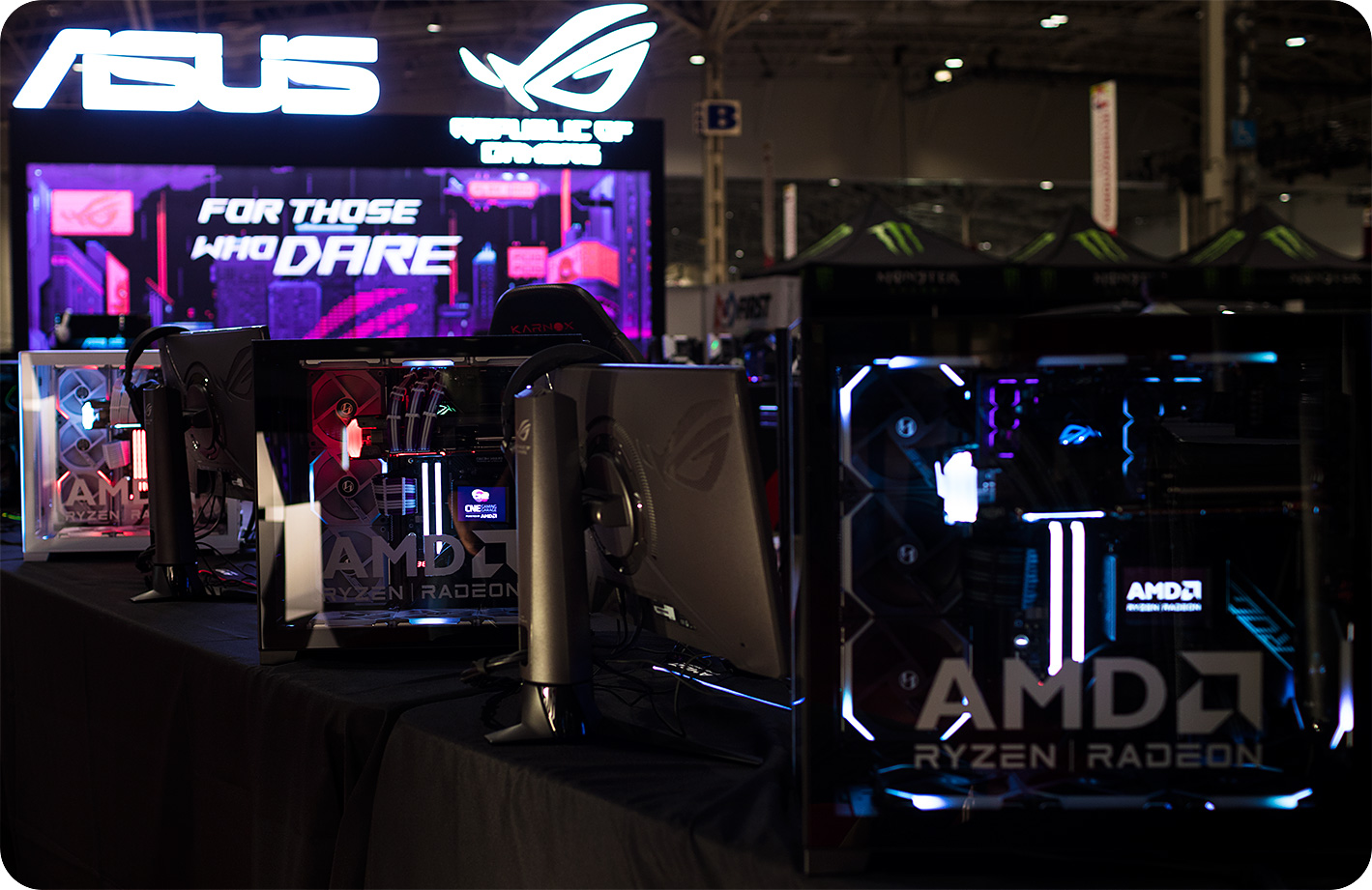 Assembled and Supported in Canada


By buying an Extreme PC, you not only receive your dream machine, but you will be supporting fellow Canadians. 

Ask Our Experts

Having trouble with your configuration? Or have any technical questions regarding the components you selected? Simply click save or print quote and send us your configuration ID and we will answer any questions you may have as well as provide suggestions to better optimize your build.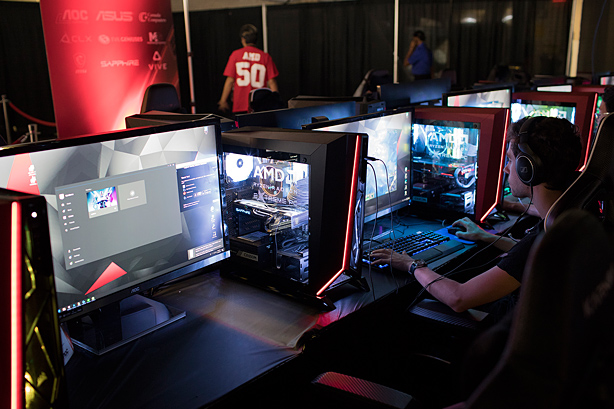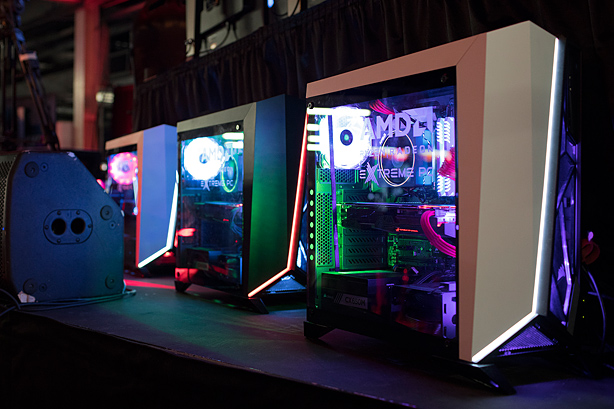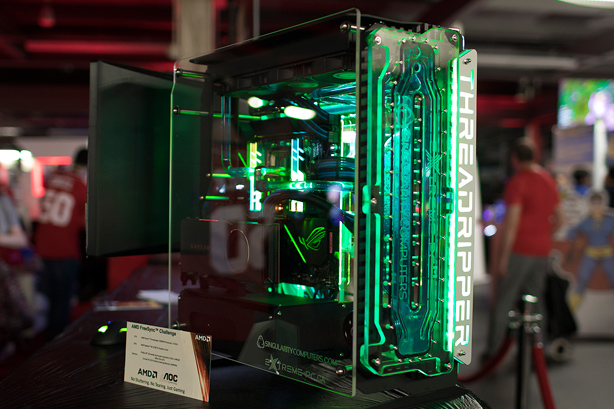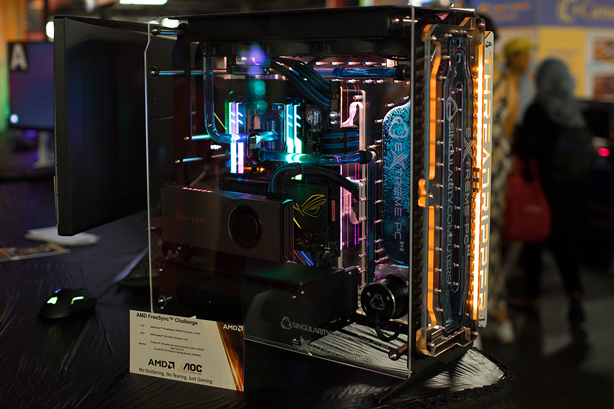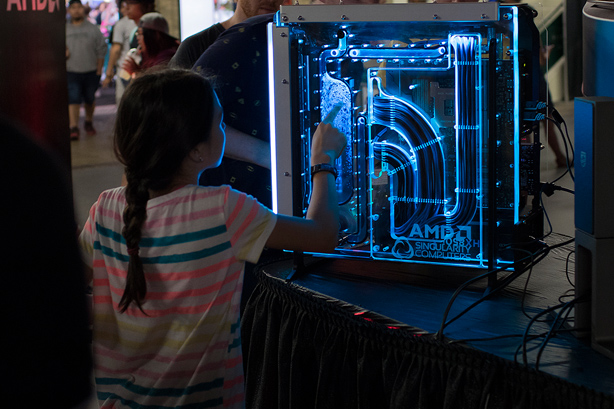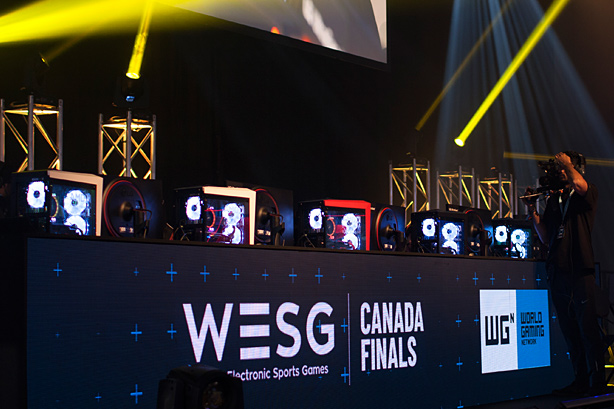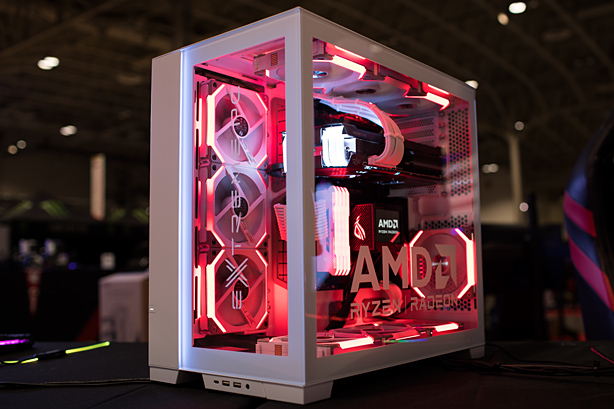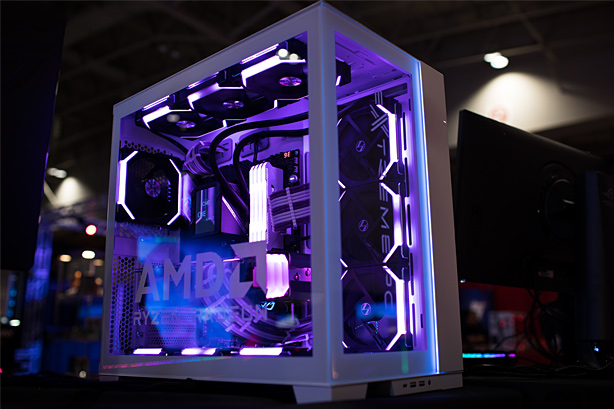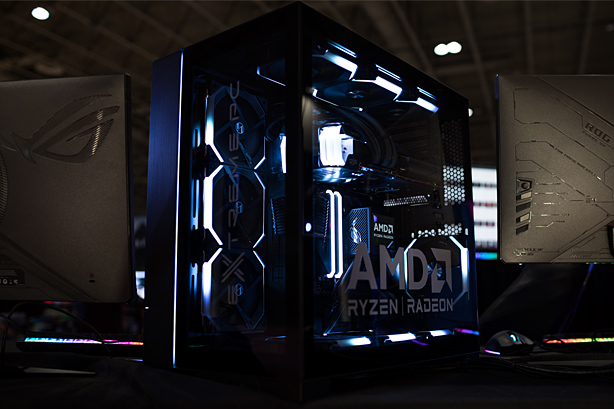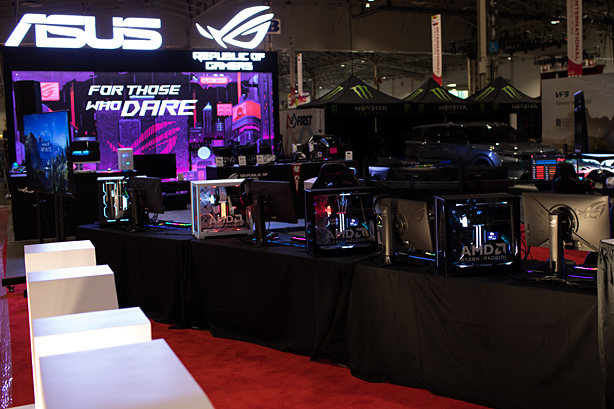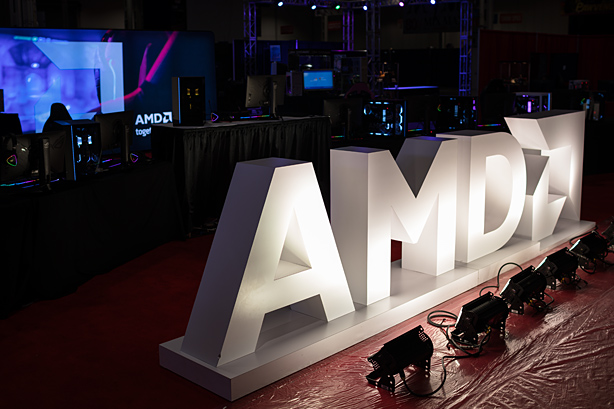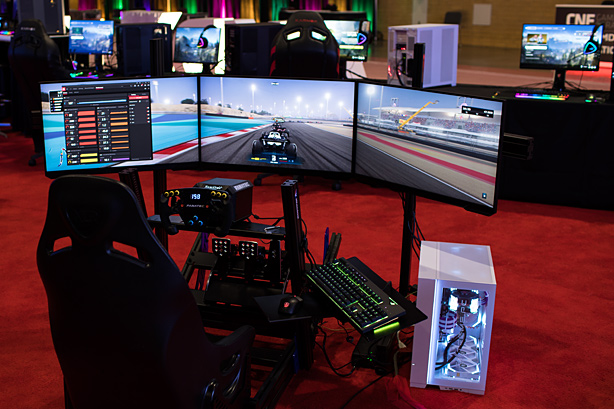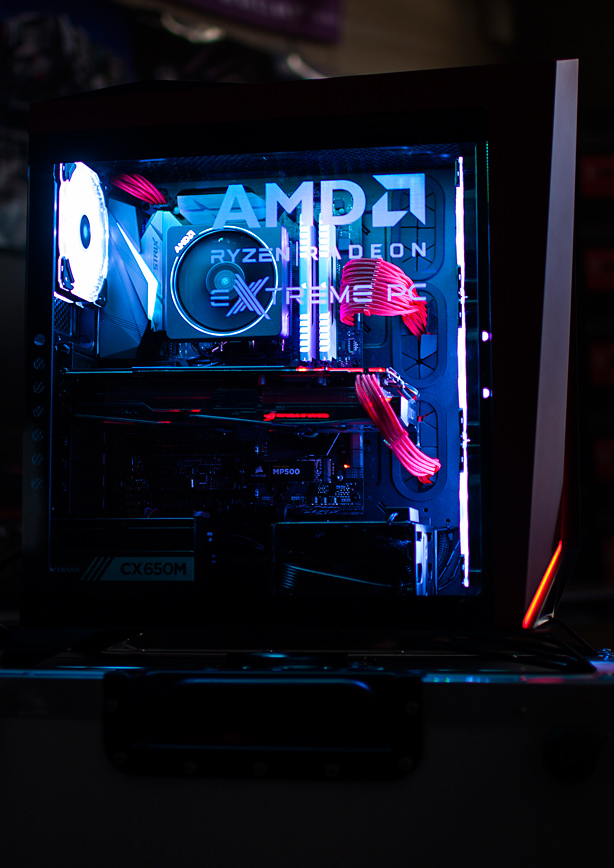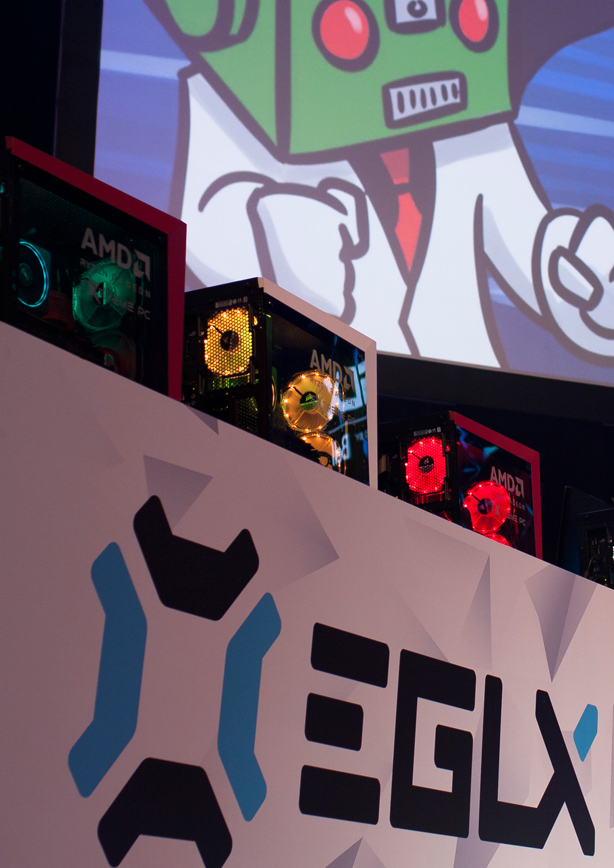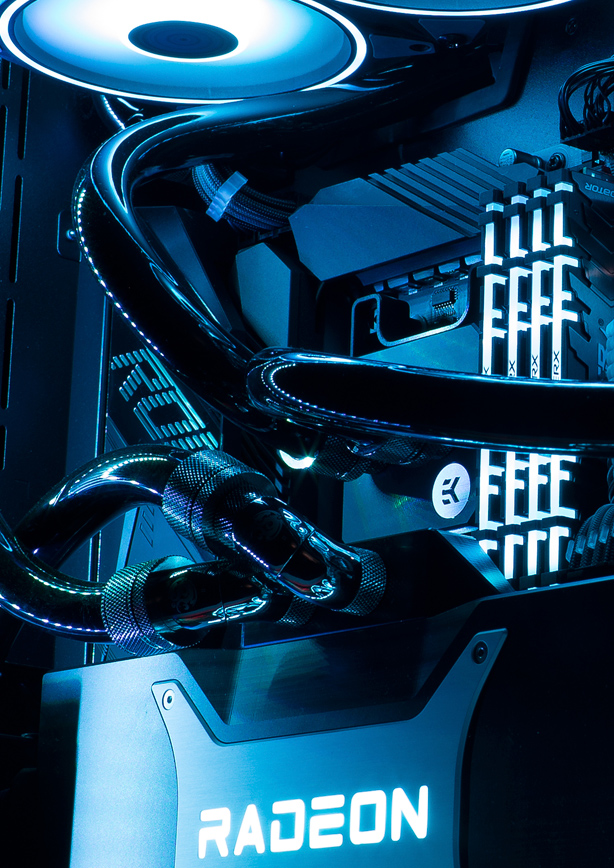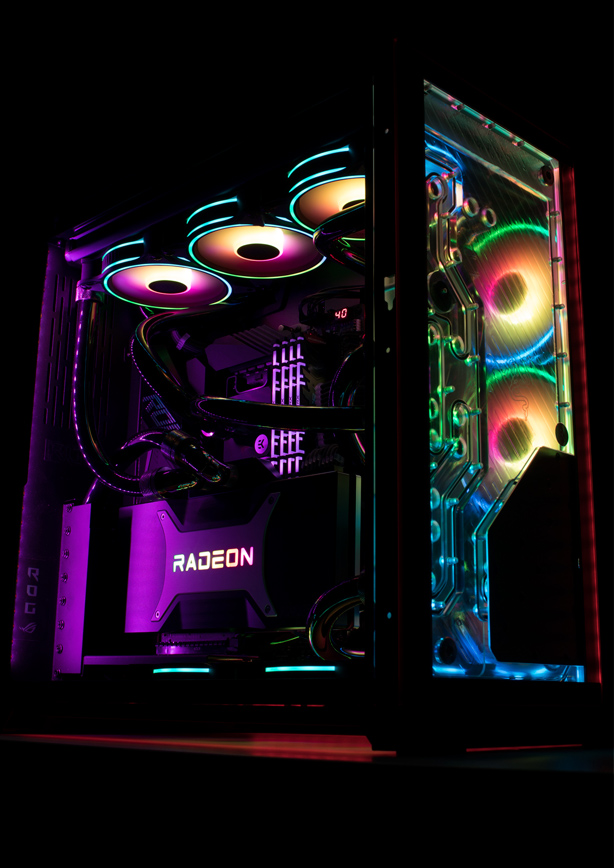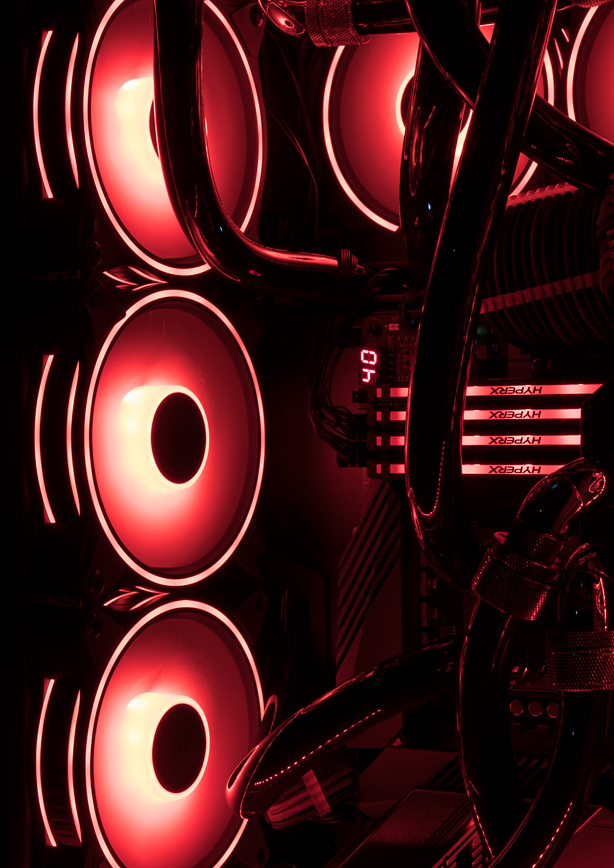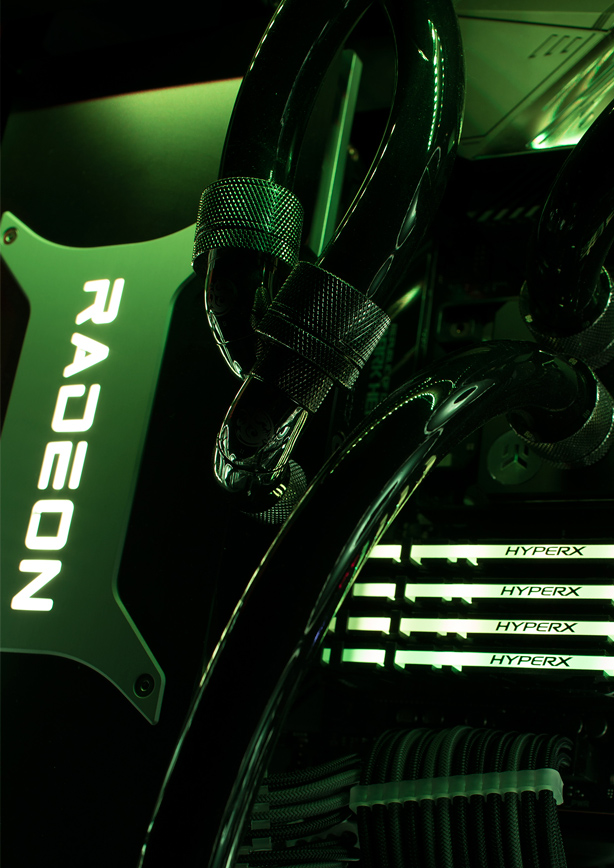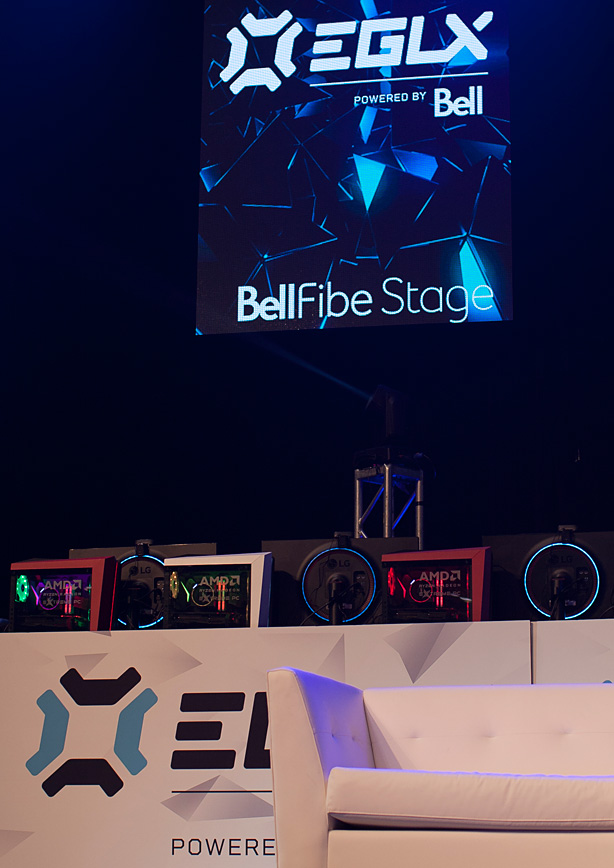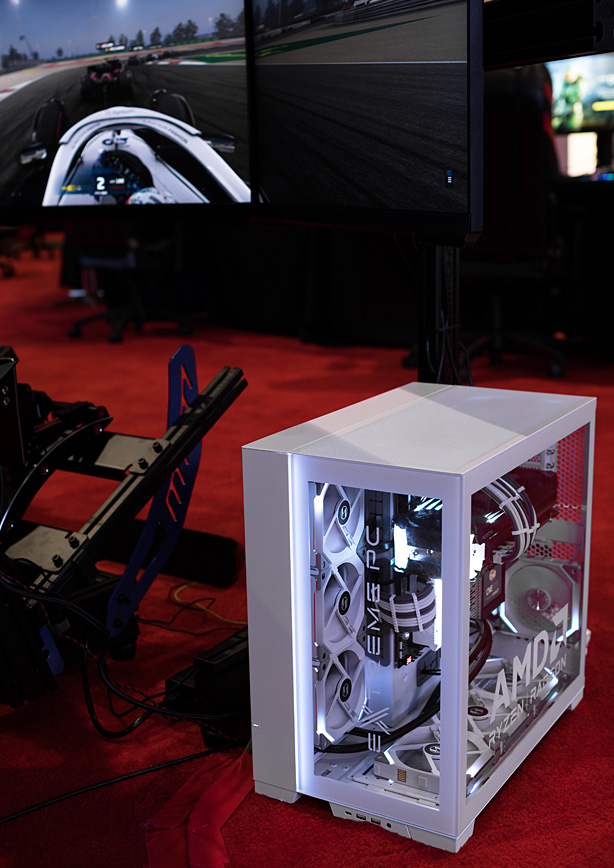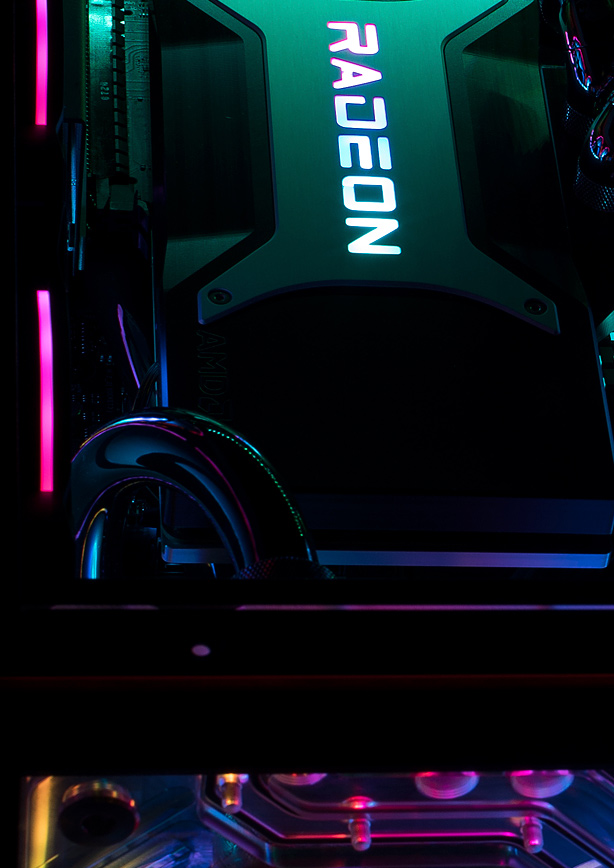 Full technical specification
Free Shipping
No