13th Generation Intel® Core™ Processor
Performance must keep up with imagination when capturing fleeting inspiration! The AERO 14 OLED is equipped with the latest 13th generation Intel® Core™ H-series processors, increasing performance by 20%3 compared to the previous generation. Multitask with ease, supercharging your creativity, and execute complex multi-threaded applications without worry. Activate "Turbo Mode" to maximize the fan speed and push processor performance to its peak, allowing you to be creative and productive.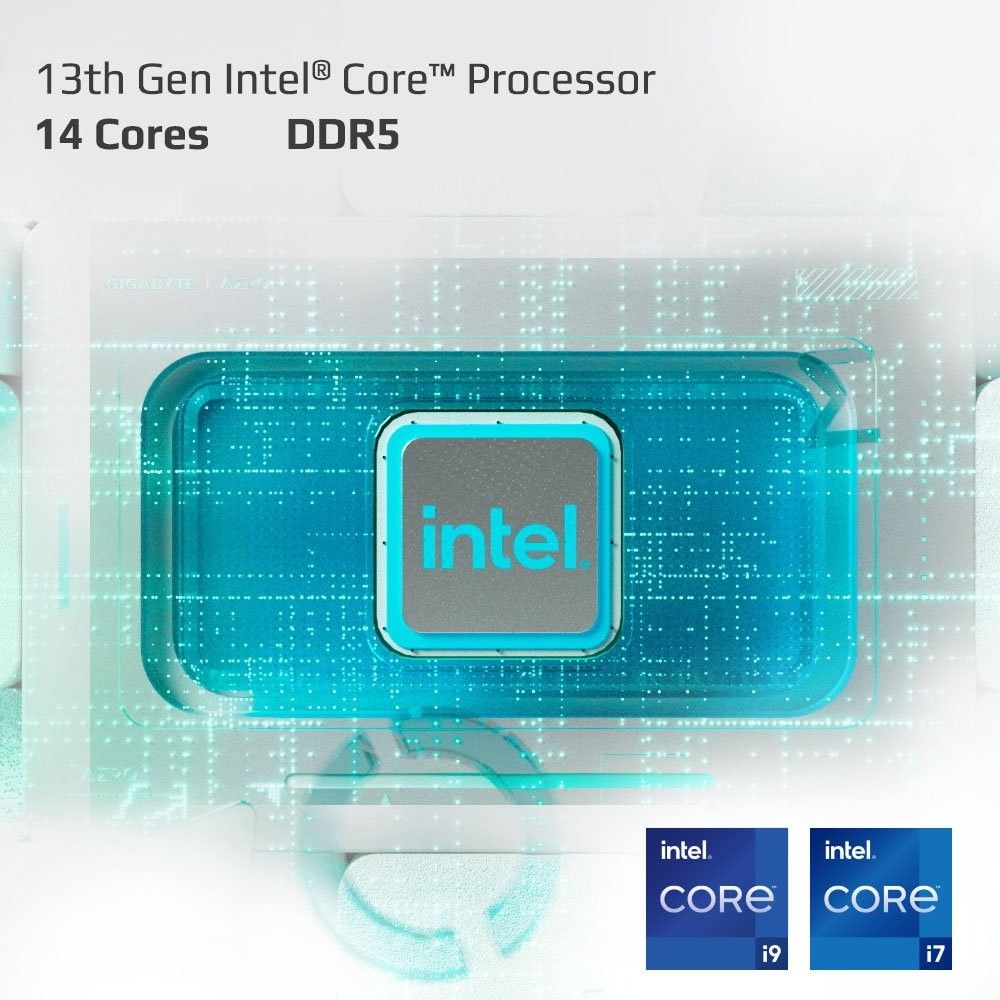 GeForce RTX 40 Series Beyond Fast for Gamers and Creators
Unleash your creativity with NVIDIA Studio laptops, purpose-built for creators, validated to deliver fast and fluid performance across the most challenging creator workflows, and preconfigured to take advantage of all the NVIDIA Studio benefits. New models with GeForce RTX 40 Series GPUs leverage the NVIDIA Ada architecture for maximum performance and efficiency, providing a quantum leap over the last generation.


Powered by dedicated, next-generation ray tracing, AI, and AV1 video hardware, GeForce RTX™ 40 Series GPUs deliver the ultimate performance for 3D, video production, live streaming, game modding and more. Use AI tools to apply advanced effects with ease and streamline your workflows.. Gain exclusive access to the Studio suite of tools like NVIDIA Omniverse, Canvas and Broadcast. Plus, unlock maximum stability and performance with NVIDIA Studio Drivers.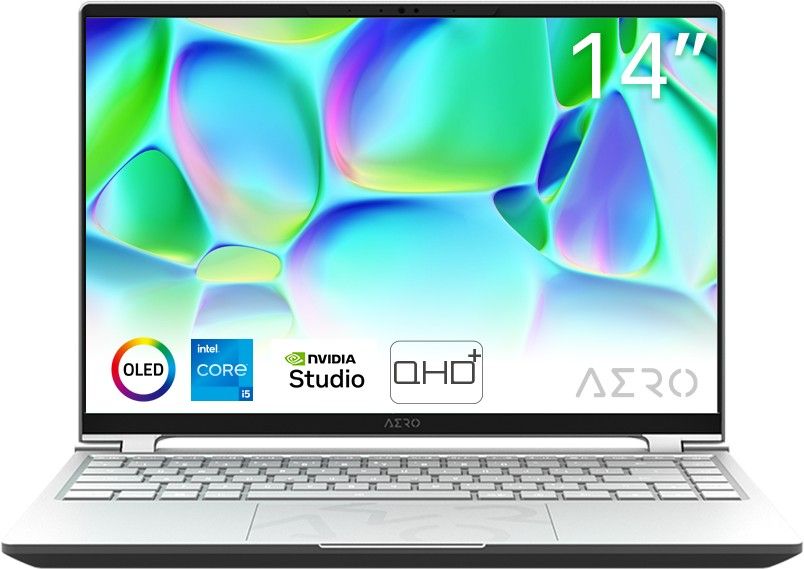 Hardware and Software Compatibility Testing
The GIGABYTE team has tested various Adobe applications you may use on the AERO 14 OLED. It is compatible with all AORUS series peripherals, such as monitors, keyboards and mise. The team aims to create a complete, one-stop creative center for you, becoming your best partner during the creation process.